At the practice, I provide psychiatric care with medication and psychotherapy. As a medical specialist, I work with the biopsychosocial model of psychiatry. I integrate the medical, psychological, social and cultural factors during assesment, treatment and recovery.
Adults with the following conditions are welcome:
AD(H)D: Attention Deficit Hyperactivity Disorder
Depression
Addiction (assesment and treatment advice)
Anxiety / Panic
Trauma (EMDR available as from April 2022)
Autism (assesment and treatment advice)
Good to know: I consult in English, Dutch and Afrikaans.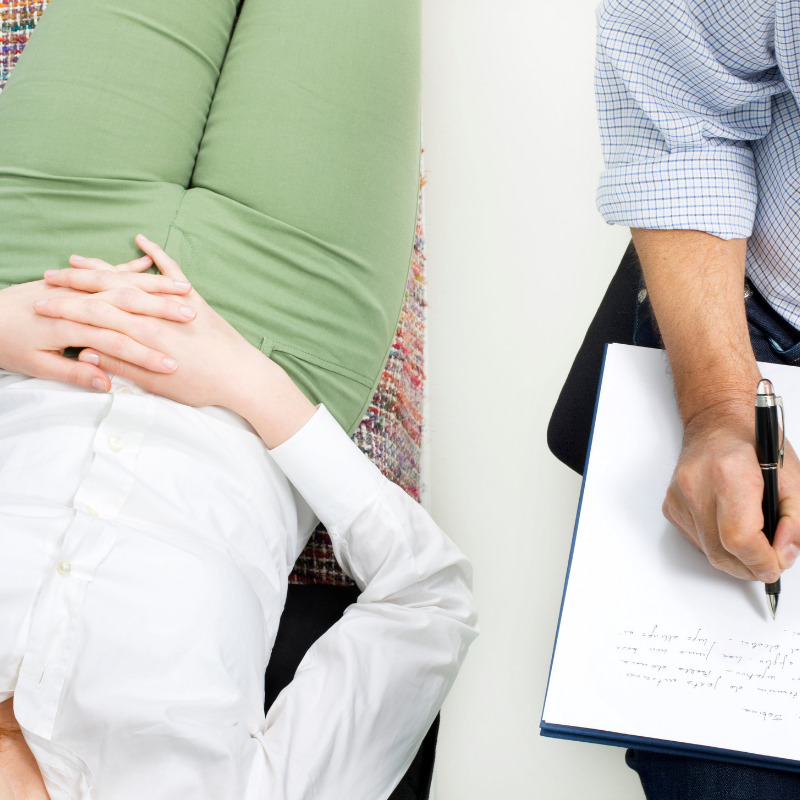 To register at the practice, you need the following:
A referral letter from your GP for Specialized Mental Health and Addiction Care ("gGGZ"), addressed to me and with a request for help in line with what is being treated in the practice. Your GP also provides me with relevant medical information.
A medication overview of the medication you are currently taking. You can request this from your pharmacy (or general practitioner).
After receiving the referral letter and the medication overview, we will schedule a telephone call of a maximum of 15 minutes. We determine whether the practice is the right place to offer you the best care.
If we agree that we can proceed to the assessment, we will schedule the first three meetings. I will also send you a registration form, privacy statement and financial agreement via a secure email.
Upon receipt of your registration and financial agreement, we create an account for you in Therapieland (an online portal) and prepare two modules for you:
The intake form (here you can already provide information about important issues that we will discuss during the intake phase. This helps you (and me) think about what is needed for your recovery.
A module in which you already learn about balance and what is generally good for mental health.
The assessment phase comprise of 3 to 4 interviews of one hour each:
During our first appointment, we will register you at my practice. We check the privacy statement (everything about you is safe with me) and the financial agreement. Then the real work begins: we make an inventory of your concerns, symptoms, goals and background. We also immediately look at your medical complaints, current medication, and we go through the online intake form together. After the first conversation, I will prepare targeted questionnaires in Therapieland that you can complete at home.
In our second session,I do a diagnostic interview. We look at the results of your questionnaires and further discover what you need. By looking at the connection between psychological, medical and social factors, we gain more insight into what is needed for your recovery. Sometimes, a second diagnostic appointment is necessary to complete the assessment phase. After this appointment, I will prepare a proposal for treatment.
In the third (or fourth) appointment, we discuss the advice and draft the treatment plan. Then, we will immediately schedule your treatment appointments and prepare the first eHealth treatment module in your Therapieland platform. If I can't offer you appropriate treatment, we look at alternatives, and I help you with a referral (always in consultation with your GP).
Your treatment is always aimed at helping you to recover. You (re) discover your strengths in a safe, neutral space. The treatment consists of psychotherapy often combined with medicines. Follow-up sessions last 20 to 50 minutes per session — depending on your needs. We regularly evaluate your progress through questionnaires or during interviews.
So how do we round things up? Before treatment starts, we decide together how many conversations we will (in principle) have and which goals you want to achieve. At the end of your treatment, we evaluate this in a final interview. Questionnaires are also administered in which we can measure what has changed during the treatment. We also gain insight into which next steps can be taken. I will therefore make a summary in a letter for your GP who has made the referral, with advice for follow-up treatment if necessary.
I would prefer to help you today. That is why I try to keep waiting times as short as possible. Currently, the waiting time is about three months. If you are on the waiting list, start with the balance and general mental health modules in your Therapieland portal.
Advantages of the practice:
Intake, diagnosis and treatment by a psychiatrist. Before we start treatment, I perform thorough diagnostics in which we map out all biological, psychological and social factors. Then, we link these factors with your goals and thus arrive at a treatment plan. As a doctor, one also looks at the effect of physical disorders and medication on the psyche.
Blended care: So-called blended care means the practice works with a combination of online and in-person appointments. Online treatment saves travel time, is safer concerning COVID and fits easily into your working day. In principle, always online, unless meeting in person is necessary or desirable.
eHealth: free access to your own Therapieland environment. Here you can follow modules, we take questionnaires and there is the possibility to ask questions. Even after your treatment with me, you can always access your assignments in Therapieland.
Treatment according to the current guidelines, adapted to your specific needs. I follow the current guidelines. However, as a medical specialist, I adjust the care to suit your needs.
Referral where necessary. Unfortunately, the setting of outpatient psychiatry is not suitable for all forms of treatment. During the assessment phase, we look at the options together. If the practice cannot provide the right help, I will be happy to help you get appropriate assistance.
The practice does not have contracts with health insurers. In short, this means:
The best care without restrictions from the health insurer
The percentage of your reimbursement depends on your policy: with a reimbursement policy ("restitutiepolis"), you will be reimbursed 80-100%, with a "natura" policy 60-75% will be reimbursed.
That you contact your insurer before our first session to confirm the percentage they compensate and whether permission is needed for care in practice.
That you pay the bill to the practice and claims back from to the insurer
in terms of costs the following might serve as a general guideline:
If we only do the assessment without treatment the cost is around €791.10 and the average price for ten sessions of 45-60 minutes: €1591.00These are average rates, intended as an indication. Your final invoice — which your health insurer reimburses partially or completely — may be higher or lower. You cannot derive any rights from these examples.
The practice is not available 24/7. Do you need an acute admission or are you struggling with acute suicidal behaviour? Then call the emergency services in your region via 112 or the on call GP (Huisartsenpost). Are you not in direct danger, but do you need immediate help to combat suicidal thoughts? Then call 113 immediately.
Addiction and interventions
Are you looking for targeted treatment for your addiction or interventions? 
Experienced
More than 15 years of experience in psychiatry and addiction care.
Culturally sensitive
After growing up in multicultural South Africa, he worked and lived in different cultural and international settings.
Internationally oriented
Large international network for psychiatry as well as addiction care. 
Psychiatrist
Registered psychiatrist with licences to practice in the Netherlands and South Africa.
ARISE® Comprehensive Care with Intervention
Comprehensive Care for people with addiction and their families.
Positive Psychology and Resilience
Helps people access resilience in order to recover from illness or adversity.
Qualifications
MBChB – Bachelor of Medicine and Surgery (University of South Africa) 2001, MD equivalent
FCPsychSA – Fellow of the Colleges of Psychiatrists (University of the Witwatersrand) 2008
KNMG Psychiatrist – Dutch Psychiatric Registration 2010
CAI (Certified ARISE® Interventionist)
Practice Details
BIG number 99910798201
AGB Code personal: 03067418
AGB Code practice: 03037826
KvK (Chamber of Commerce): 73634395
Registrations and Affiliations
Registered psychiatrist at the KNMG (Royal Dutch Medical Association)
Registered psychiatrist at the HPCSA (Health Professions Council of South Africa)
Fellow of the Colleges of Psychiatrists of South Africa
Member of SASOP (South African Society of Psychiatrists)
Member of the International Family Therapy Association
ARISE-network – International Network of ARISE registered Interventionists and Recovery Care professionals
iCAAD – International Network ofAddiction Specialists
Triora International – Addiction Recovery Centres